Dog of missing hiker Josh Hall found alive after 8 days
A Colorado man's dog was found alive eight days after they were supposed to return home from a hike, authorities said.
Josh Hall, 27, and his dog, Happy, started a hike at the Hessie Trailhead in Boulder County on Feb. 3. Search crews started looking for them that night, hours after a significant winter storm was reported in the area.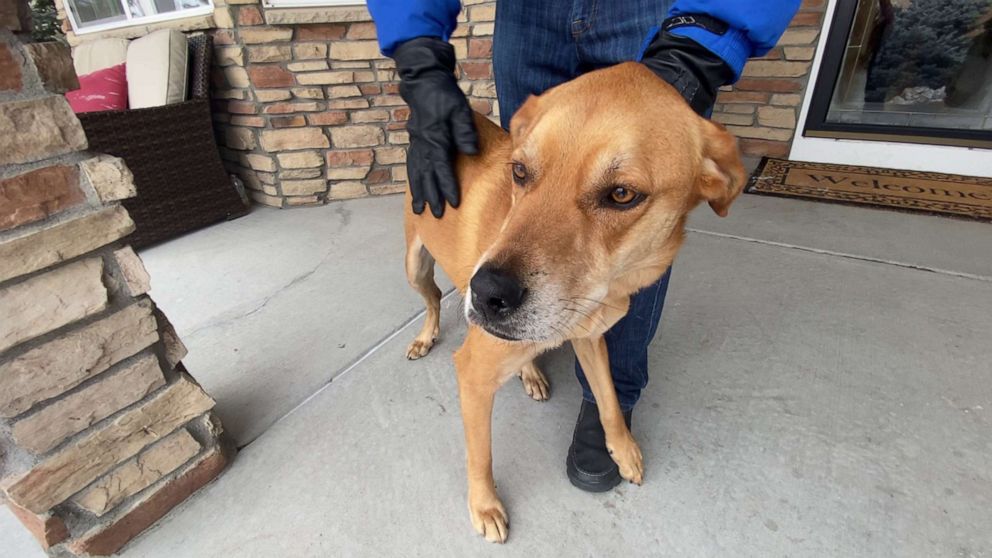 There weren't any signs of either of them until Thursday, when Happy was found on a highway about seven to nine miles from the trailhead, his family said.
Hall, an experienced hiker, started out with Happy on the hike around 9:30 a.m. local time Feb. 3, the Boulder County Sheriff's Office said. They should have left by 4 p.m. to return to his home in Arvada for a 5 p.m. online class, according to his family.
The Boulder County Communications Center was notified shortly after 6 p.m. that day that Hall was overdue from his hike. His cellphone was last pinged near the Devil's Thumb Trail/Diamond Lake cut off, authorities said.
Anyone with tips or information is asked to contact Boulder County dispatch at 303-441-4444.
Source ABC News